ABINIT is a suite of programs for materials science, which implements density functional theory, using a plane wave basis set and pseudopotentials, to compute the electronic density and derived properties of materials ranging from molecules to surfaces to solids. It implements density functional theory by solving the Kohn–Sham equations describing the electrons in a material, expanded in a plane wave basis set and using a self-consistent conjugate gradient method to determine the energy minimum. Computational efficiency is achieved through the use of fast Fourier transforms, and pseudopotentials to describe core electrons. As an alternative to standard norm-conserving pseudopotentials, the projector augmented-wave method may be used. In addition to total energy, forces and stresses are also calculated so that geometry optimizations and ab initio molecular dynamics may be carried out. Materials that can be treated by ABINIT include insulators, metals, and magnetically ordered systems including Mott-Hubbard insulators.
Bonsu is an interactive phase retrieval suite, designed for phase retrieval with real-time visualisation in both two and three dimensions. It includes an inventory of algorithms and routines for data manipulation and reconstruction.
The CONUSS software package provides evaluation methods for data obtained by nuclear resonant scattering techniques. It is used for the interpretation of time or energy spectra from coherent elastic nuclear resonant scattering, i.e., forward scattering and Bragg/Laue scattering,

CrystFEL is a suite of programs for processing diffraction data acquired "serially" in a "snapshot" manner, such as when using the technique of Serial Femtosecond Crystallography (SFX) with a free-electron laser source. CrystFEL comprises programs for indexing and integrating diffraction patterns, scaling and merging intensities, simulating patterns, calculating figures of merit for the data and visualising the results. Supporting scripts are provided to help at all stages, including importing data into CCP4 for further processing. [From: the Website]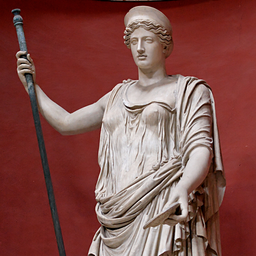 Demeter is a comprehensive system for processing and analyzing X-ray Absorption Spectroscopy data. It contains several packages such as Athena, Artemis and Hephaestus, which are widely used in the XAFS community.
The Mantid project provides a framework that supports high-performance computing and visualisation of materials science data. Mantid has been created to manipulate and analyse neutron scattering and muon spectroscopy data, but could be applied to many other techniques.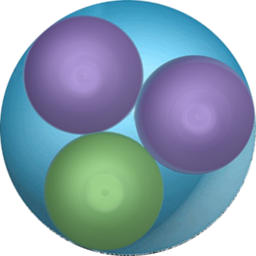 MDANSE (Molecular Dynamics Analysis for Neutron Scattering Experiments) is a python application designed for computing properties that can be directly compared with neutron scattering experiments such as the coherent and incoherent intermediate scattering functions and their Fourier transforms, the elastic incoherent structure factor, the static coherent structure factor or the radial distribution function. Moreover, it can also compute quantities such as the mean-square displacement, the velocity autocorrelation function as well as its Fourier Transform (the so-called vibrational density of states) enlarging the scope of the program to a broader range of physico-chemical properties. Most of MDANSE calculations can be applied to the whole system or to arbitrary subsets that can be defined in the graphical interface while less common selections can be specified via the command-line interface. MDANSE is written in Python and currently works on Linux/debian, MacOS and Windows.
pyFAI is an azimuthal integration library that tries to be fast (as fast as C and even more using OpenCL and GPU). It is based on histogramming of the 2theta/Q positions of each (center of) pixel weighted by the intensity of each pixel, but parallel version uses a SparseMatrix-DenseVector multiplication
Hybrid distributed code for high speed tomographic reconstruction with iterative reconstruction and a priori knowledge capabilities. PyHST2 (formerly known as PyHST) has been engineered to sustain the high data flow typical of the third generation synchrotron facilities (10 terabytes per experiment) by adopting a distributed and pipelined architecture. The code implements, beside a default filtered backprojection reconstruction, iterative reconstruction techniques with a-priori knowledge. The latter are used to improve the reconstruction quality or in order to reduce the required data volume and reach a given quality goal. The implemented a-priori knowledge techniques are based on the total variation penalisation and a new recently found convex functional which is based on overlapping patches.
Quantum ESPRESSO (QE) is an integrated suite of Open-Source computer codes for ab initio quantum chemistry methods of electronic-structure calculations and materials modeling at the nanoscale. It is based on density functional theory, density functional perturbation theory, plane wave basisi sets, and pseudopotentials. The core plane wave DFT functions of QE are provided by the PWscf (Plane-Wave Self-Consistent Field) component,
Savu is a Python package to assist with the processing and reconstruction of parallel-beam tomography data. The project originated in the Data Analysis Group at the Diamond Light Source (UK synchrotron) to address the growing, and increasingly complex, needs of the tomography community. Designed to allow greater flexibility in tomography data processing, Savu is capable of processing N-dimensional full-field tomography and mapping tomography data, along with concurrent processing of multiple datasets such as those collected as part of a multi-modal setup. Savu process lists, tailored to a specific experiment and passed to the framework at runtime along with the data, detail the processing steps that are required. A Savu process list is created using the Savu configurator tool, which stacks together plugins chosen from a repository. Each plugin performs a specific independent task, such as correction, filtering, reconstruction. For a list of available plugins see plugin API. Savu is currently in use across the tomography beamlines at Diamond to reconstruct both full-field tomography data and multi-modal, mapping tomography data.
XMI-MSIM is an open source tool designed for predicting the spectral response of energy-dispersive X-ray fluorescence spectrometers using Monte Carlo simulations. It comes with a fully functional graphical user interface in order to make it as user friendly as possible. Considerable effort has been taken to ensure easy installation on all major platforms. A manuscript has been published in Spectrochimica Acta Part B that covers the algorithms that power XMI-MSIM. Please include a reference to this publication in your own work if you decide to use XMI-MSIM for academic purposes. A second manuscript was published that covers our XMI-MSIM based quantification plug-in for PyMca. XMI-MSIM is released under the terms of the GPLv3.
software package developed by the Antwerp X-ray Imaging/Instrumentation Laboratory (AXiL) at the University of Antwerp. Its main purpose is to automate the processing of two dimensional x-ray diffraction images from scanning micro-XRPD or micro-XRPD tomography. It accepts images from flat area detectors and allows correction, calibration and modeling (Rietveld, Pawley, Pattern Decomposition). The primary goal is to visualize crystalline phase distributions in projection (2D scanning) or in a virtual cross section (tomography) of the object under investigation. Apart from the amount of material, structural properties and their changes within the object can be calculated and visualized as well.
XRMC is a Monte Carlo program for accurate simulation of X-ray imaging and spectroscopy experiments in heterogeneous samples. The use of the Monte Carlo method makes the code suitable for the detailed simulation of complex experiments on generic samples. Variance reduction techniques are used for reducing considerably the computation time compared to general purpose Monte Carlo programs. The program is written in C++ and has been tested on Linux, Mac OS X and MS Windows platforms. XRMC is released under the terms of the GPLv3.