The Cambridge Structural Database (CSD) is both a repository and a resource for the three-dimensional structural data of molecules generally containing at least carbon and hydrogen, comprising a wide range of organic, metal-organic and organometallic molecules. The specific entries are complementary to the other crystallographic databases such as the PDB, ICSD and PDF. The data, typically obtained by X-ray crystallography and less frequently by neutron diffraction, and submitted by crystallographers and chemists from around the world, are freely accessible (as deposited by authors) on the Internet via the CSD's parent organization's website (CCDC). ConQuest is the primary program for searching and retrieving information from the CSD.
FIT2D is a general purpose 1 and 2 dimensional data analysis program. It is used for both interactive and "batch" data processing, and is used for different purposes. Calibration and correction of detector distortions is one of the main uses of FIT2D. Difficult data analysis problems may be tackled using fitting of user specified models. To enable model fitting to be performed on a wide variety of input data, many other more basic data analysis operations are also available. A wide variety of performant graphical display methods are available.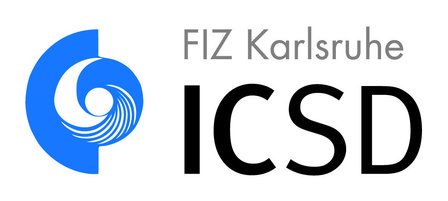 Inorganic Crystal Structure Database, containing about 185,000 peer-reviewed data entries of inorganic and related structures, including their atomic coordinates dating back to 1913. It is produced cooperatively by FIZ Karlsruhe and the National Institute of Standards and Technology (NIST).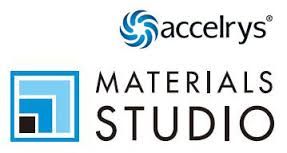 Materials Studio is a modeling and simulation environment designed to allow to predict and understand the relationships of a material's atomic and molecular structure with its properties and behavior. With it one can construct, manipulate and view models of molecules, crystalline materials, surfaces, polymers, and mesoscale structures. Materials Studio includes quantum, atomistic (or "classical"), mesoscale, and statistical methods that enable one to evaluate materials at various particle sizes and time scales. It also includes tools for evaluating crystal structure and crystal growth.
PDFgetX3 is a command-line utility for converting X-ray powder diffraction data to atomic pair distribution functions (PDF) in automated batch processing. The interactive mode provides complete access to all parameters and intermediate results, as well as live-plotting feature for parameters tuning and visualization of their effects on the results. PDFgetX3 can be used either as a standalone application or as a Python library of PDF-processing functions.
pyFAI is an azimuthal integration library that tries to be fast (as fast as C and even more using OpenCL and GPU). It is based on histogramming of the 2theta/Q positions of each (center of) pixel weighted by the intensity of each pixel, but parallel version uses a SparseMatrix-DenseVector multiplication
Profile and structure analysis software for powder and single crystal data XRD. Profile and structure analysis by integrating a large wealth of profile fitting techniques as well as related applications. Single Line Fitting Indexing (LSI and LP-Search methods) Whole Powder Pattern Decomposition (Pawley and Le Bail methods) Ab-initio structure determination in direct space from powder and single crystal data Rietveld structure refinement Quantitative Rietveld analysis