Bonsu is an interactive phase retrieval suite, designed for phase retrieval with real-time visualisation in both two and three dimensions. It includes an inventory of algorithms and routines for data manipulation and reconstruction.
A neutron ray-trace simulation package. McStas is a general tool for simulating neutron scattering instruments and experiments.

Monte Carlo Xray Tracing. Allows simulation of X-ray beam lines, as well as sample simulations in so-called virtual experiments.
OASYS (OrAnge SYnchrotron Suite) is an open-source Graphical Environment for optic simulation software packages used in synchrotron facilities, based on [Orange 3](http://orange.biolab.si/orange3/). It includes SHADOWOUI, a port to the [SHADOW](https://github.com/srio/shadow3) ray-tracing code and XOPPY (the Python version of [XOP](http://www.esrf.eu/Instrumentation/software/data-analysis/xop2.4)
Python toolkit for accelerated Nano-structures Crystallography and Coherent X-ray Imaging techniques. The software included in this package can be used for: 1. the computing of X-ray scattering using graphical processing units 2. X-ray wavefield propagation (from near to far field) 3. simulation and GPU-accelerated analysis of experiments using the ptychography and coherent diffraction imaging techniques See the full documentation at: http://ftp.esrf.fr/pub/scisoft/PyNX/doc/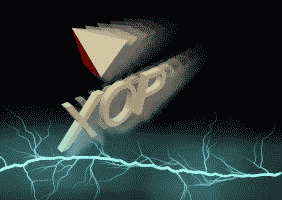 XOP (X-ray Oriented Programs) is a widget-based driver program used as a common front-end interface for modelling of x-ray sources characteristics of optical devices (mirror, filters, crystals, multilayers, etc.); multipurpose data visualizations and analyses